Piedmont Advantage Credit Union Names Dion L. Williams President and Chief Executive Officer
FOR IMMEDIATE RELEASE 
Piedmont Advantage Credit Union Names Dion L. Williams President and Chief Executive Officer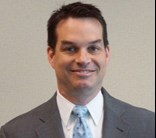 Winston-Salem, NC May 20, 2019. For Immediate Release – The Board of Directors of Piedmont Advantage Credit Union has appointed Dion L. Williams as President and Chief Executive Officer of the $356 million credit union that has over 40,000 members across North Carolina and the country, and branches in The Triad, Charlotte, and on the North Carolina Coast.
"After a nationwide search, we are extremely pleased to have selected someone with Dion's credentials, experience, and leadership skills to fill the CEO role," said Jim Taylor, Chairman of the Credit Union Board of Directors. Williams succeeds Judy R. Tharp, who retired from the credit union on April 30, after 13 years with Piedmont Advantage and over 40 years in the credit union cooperative movement. "My passion for this movement and the lives we impact have been so important to me," Tharp said. She was honored at the credit union's Annual Membership Meeting at Maple Chase Golf and Country Club in Winston-Salem on April 16.
Williams is a native of North Carolina, having grown up in the Granite Falls area. He received his BA degree in Economics from UNC Chapel Hill, and his MBA degree from Wake Forest University, Babcock Graduate School of Management in Winston-Salem, North Carolina. Williams brings more than 20 years of Senior Management and Executive experience in the credit union movement to Piedmont Advantage Credit Union. Most recently, Williams led Del-One Federal Credit Union, headquartered in Dover, Delaware, the largest credit union in the state with 67,000 members and $480 million in assets. Del-One was also voted the Reader's Choice Best Credit Union in Delaware and also a Top Workplaces for 7 years in a row under his leadership. "I'm thrilled to return home to North Carolina to serve the members of Piedmont Advantage Credit Union," says Williams. "The core value of Piedmont Advantage is Members Come First and we'll continue building upon that tradition. We're committed to improving the financial lives of our members, as well as actively engaging the communities we serve across the state. It's evident the Board and staff have a servant's heart that differentiates credit unions from other financial institutions. I'm humbled to join this outstanding team."
With Del-One, Williams gave his time as a guest judge for the 2019 Delaware Dancing with the Stars, benefiting both the Greater Dover Boys & Girls Club and Mom's House of Dover. Williams and his wife, served as co-chairs for the American Heart Association's 2018 Southern Delaware Heart Ball.
Returning to North Carolina with Williams is his wife Susan, and their three daughters, Reagan, Allie and Sydney.
# # #
About Piedmont Advantage Credit Union:
Piedmont Advantage Credit Union is a Member-owned, not-for-profit Financial Institution. Established in 1949 and headquartered in Winston-Salem, NC, Piedmont Advantage Credit Union is committed to our mission of serving our world-wide membership with engaged employees who provide financial solutions, in ways which make us easy to do business with. Piedmont Advantage Credit Union creates valuable relationships which result in member advocacy, financial well-being of members, and safety and soundness of the credit union. For more information, call 800.433.7228, visit pacu.com and follow us on Facebook and LinkedIn.