Introducing a New Annual Tradition
PACU Foundation Collectible Holiday Ornament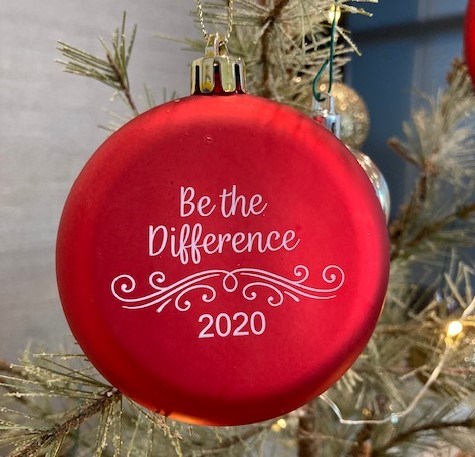 Donate $10 or more to the PACU Foundation at any one of Piedmont Advantage's branches or donate $20 or more online and you will receive an inaugural, keepsake ornament.
The $20 online donation covers shipping and handling of the ornament.
The online payment feature is temporarily down. Please check back or visit one of our branch locations.
About the PACU Foundation
The PACU Foundation was founded in January 2020, grown out of the desire of PACU's Board of Directors and leadership team to enlarge PACU's capacity to make a difference within its North Carolina service areas of Forsyth, Guilford, Mecklenburg, Cumberland, Duplin, Iredell, New Hanover and Rockingham counties. 
The mission is to create strong, sustainable financial health in our local communities by using the power of cooperative efforts to enable dreams to take flight and soar.
Areas of Focus
Financial Literacy

Education and Training

Disaster and Emergency Assistance
About Piedmont Advantage Credit Union and The PACU Foundation logo
In 1948, Aviator Tom Davis launched a small airline, Piedmont Airlines, in Winston-Salem, NC, to provide jobs for servicemen and women after the war. Under his leadership, the airline flourished and the need for a credit union was recognized. By 1949, with airline volunteers and a cash box in a small office, Mr. Davis supported the launch of an aviation credit union to provide small loans and savings accounts to Piedmont Airlines' employees. The credit union grew rapidly along with the airline industry.
Over the years, this credit union became known as Piedmont Advantage to reflect its growing membership. With access to over 5,000 branches within the credit union network and 35,000 surcharge-free ATMs, membership is open to individuals, who reside, work or worship in one of the eight communities we serve in North Carolina or who are employed by one of its employer companies. These eight communities are in Forsyth, Guilford, Mecklenburg, Cumberland, Duplin, Iredell, New Hanover and Rockingham counties.
The PACU Foundation logo with the display of wings is a tribute to Piedmont Advantage's humble beginnings within the airline industry.
Board of Directors and Officers:
Steve Gilliland
Chairman
Jean Golden-Rumer
President
Fundraising Committee Chairperson
Email: jgolden-rumer@pacufoundation.org
Jeanette Stark
Vice President
Email: jeanette.stark@pacufoundation.org
Peter Minford
Treasurer
Email: pminford@pacufoundation.org
Tracy Gilmore
Secretary
Email: tgilmore@pacufoundation.org
Diana Santos Johnson
Director
Justine Lerch
Director
Gene Sharp
Director
Mary Vitale
Director
Gifting Committee Chairperson
Email: mvitale@pacufoundation.org
Michael Westbrook
Director
Email: mwestbrook@pacufoundation.org
Kim Adkins
Public Relations and Community Outreach Director
Email: kadkins@pacufoundation.org
If you have questions concerning the PACU Foundation, please fill out the contact form below.