Piedmont Advantage is ready to assist you any hour of the day or night.
You've downloaded the Advantage Access mobile app and use e-statements. You send messages using the secure messaging option in Advantage Access Online. Sometimes though, you just need to talk to a trusted representative. We know that banking issues don't always occur during banking hours. That's why we offer two separate phone services that let you manage your accounts 24/7. A friendly Member Service Representative will gladly answer your questions and help you troubleshoot potential problems. Or you can dial up the automated PACUTel line if you want to quickly handle more routine banking matters. The bottom line is that whenever you need us, we're on call, 24/7.
24/7 Call Center
Call toll-free at 800.433.PACU or 800.433.7228 anytime

Our Member Service Representatives are available 24 hours a day, 7 days a week and are best able to assist you with problem resolution between 8 a.m. and 5 p.m., Monday through Friday
PACUTel
Free, automated telephone service

Make balance and deposit inquiries

Transfer funds

Make loan payments

See which checks have cleared

Call toll-free at 800.433.PACU or 800.433.7228, option 1
To access your accounts via PACUTel Phone Banking, you will need your member number, PACUTel PIN and last four digits of your Social Security number. If you are using PACUTel for the first time or are experiencing issues getting logged in, our Member Service Representatives are available to assist you. While we offer 24/7 availability, the best time to call is between 8 a.m. and 5 p.m., Monday through Friday.
Resources
From Forsyth Family Magazine, March 2022
Combined, Alphonse "Al" Oliveri and Stacey Sanchez have 35 years of call center experience, yet their paths and leadership styles to management couldn't be more different.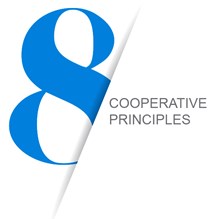 An exciting conversation is taking place around an Eighth Cooperative Principle for credit unions. Envisioned by Local Government FCU and Civic FCU CEO Maurice Smith in 2019, the Eighth Cooperative Principle commits credit unions to an unambiguous focus on Diversity, Equity and Inclusion (DEI). The principle was formally adopted by the US credit union movement in 2019.
In February 2022, Piedmont Advantage's Board of Directors unanimously adopted a resolution in support of an 8th Cooperative Principle. "Special thanks to our Diversity and Inclusion Committee for their engagement and collaboration on this important moment in Piedmont Advantage's history," said President / CEO Dion Williams.