Welcome to Advantage Access Online and Mobile Banking!
Thank you for being a member-owner at Piedmont Advantage Credit Union.  We want to make sure you have all the best tools at your fingertips to make your life and banking easy.  Whether you are at home, on the go around town, or on vacation, you can have access to all your accounts by using your computer or smartphone.  
Want to try it?
In the tabs below, you will find links to online demos of how our Advantage Access Online Banking, Bill Pay, and Mobile App works.  You can test how to make money transfers, pay bills, and experience doing those same functions and more using our mobile option.  We want you to feel comfortable using our online services and gain confidence that you have access your accounts 24 hours a day, 7 days a week. 
How it works.
You will be asked for a username and password for some of these demos.  Don't worry.  You do not need to a username or password to access the demo site.  You can type in your name for username and 1234 as the password and gain access.  These accounts are not real and not tied to your personal accounts, so feel free to play around with these functions.  The goal is that you walk away from these demos with a positive experience and learn how easy it is to use our online and mobile banking platforms.   
Online Banking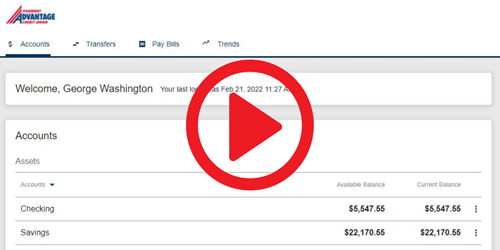 Click on the picture above to experience Advantage Access Online Banking.
The video below gives you information on how to access Advantage Access Online Banking.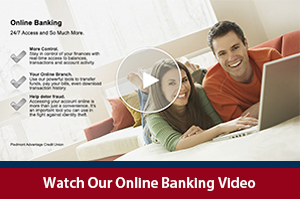 Bill Pay
Click the picture above to interact with our Online Bill Pay feature!
The video below walks you through how to set up Bill Pay.
Ready to have access to your accounts anywhere and at anytime?  If you have questions concerning online & mobile banking or need help getting everything set-up, schedule an appointment below.
CLICK HERE to learn more about Online & Mobile Banking and how to register for this service!
Select an appointment type below to schedule a meeting if you have questions about Online & Mobile Banking.