Platinum Credit Card
Among the Lowest Interest Rates in the Financial Industry
As with our Rewards Mastercard®, Piedmont Advantage Credit Union's Platinum Mastercard is easy to use in town, across the country and abroad. Our competitive fixed interest rates stay the same for purchases, balance transfers and cash advances. Plus, our credit cards have no annual fee, no balance transfer fee, no cash advance fee and no foreign transaction fee.
We also recognize life gets hectic; and you may be late with a payment. We have a no rate penalty policy in place when a late payment is made.
  Platinum Mastercard®
Fixed interest rates as low as 10.90% APR.1 Fixed interest rate credit cards are hard to find these days. Not at Piedmont Advantage!
No annual fee and never a balance transfer fee
No fee for cash advances; same low rate as purchases
No international transaction fees
Chip, contactless and Digital Wallet technology
Liability protection for unauthorized purchases2
Mastercard ID Theft ProtectionTM & Mastercard Airport ConciergeTM
Priceless Cities Offers and Experiences & Mastercard Golf
Rideshare Protection2 & Travel Accident Insurance with Baggage Delay3
Cash access at over 200,000 ATMs throughout North Carolina
Receive mobile alerts regarding card use and monitor spending and suspicious activity
APPLY NOW or Select an appointment type below to schedule a meeting about our Platinum Credit Card.


Additional information regarding assets and liabilities will be required during the application process for any unsecured loan request which, if approved, would result in the member's total aggregate unsecured direct and indirect liability to the credit union exceeding $10,000. The maximum aggregate amount of unsecured debt any member may directly or indirectly owe the credit union at any one time is $30,000. 
.
Need to transfer a balance?
Stop by your local North Carolina branch, give us a call at 800.433.7228
 or fill out the Balance Transfer Request form and fax it to 336.776.1111.
As of January 1, 2023, Platinum Mastercard rates for purchases, cash advances and balance transfers vary from 10.90% to 17.90% APR based on your creditworthiness.
Certain restrictions apply. See www.mastercard.us/zero-liability for details.
Certain restrictions apply. For details, see the Guide to Benefits. Benefits are subject to terms, conditions, and limitations, including limitations on the amount of coverage. Coverage is provided by New Hampshire Insurance Company, an AIG company, or Warranty Guard, an AIG company for price protection and Satisfaction Guarantee, or Federal Insurance Company for Travel Accident, and Emergency Medical. All benefits except Travel Accident provide secondary coverage only.
I called about my credit card and Miles...was able to expedite my payment for me so I could use the card again for a needed expense. Highly recommend this institution!

Ellie C | June 2023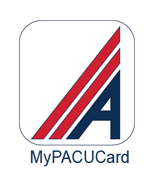 Offers you the most popular card management features the financial industry has to offer!
Access your account using biometric log-in capabilities for convenience and security.
View up to a 90-day transaction history.
Schedule and confirm payments to your card balance from your checking or savings.
Lock and Unlock card usage from your mobile device.
Submit travel notifications.