More than enough to manage your money!
Your checking account's features should help you save money, not cost you money.  What if your checking account could save you money at restaurants, provide cell phone protection, help protect your identity and fix a flat tire, just to name a few?
With Piedmont Advantage Credit Union's debit card and the powerful features of Advantage Access online banking, mobile app and Popmoney personal payments, you'll have everything you need and MORE!!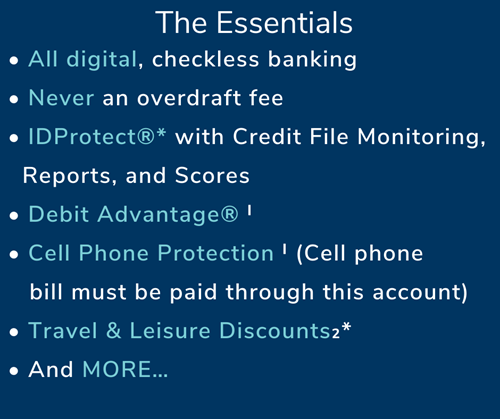 Value-Added Benefits

Cell Phone Protection1
Receive up to $400 of replacement or repair costs when cell phone bill is paid through this account.
Coverage for up to four phones.
$50 deductible applies and a maximum of two claims per year.
Roadside Assistance Expense Reimbursement1
Access to 24-hour travel emergency assistance service.
Roadside assistance expenses through the VIP Concierge roadside assistance network are reimbursed up to $80 per occurrence.
Maximum of 2 reimbursement claims per year.
Restaurant and Shopping Discounts1
Shop online using our customized shopping portal and receive cash back in your $hopping RewardsTM account to use towards future purchases.
All for the low monthly fee of $5.95!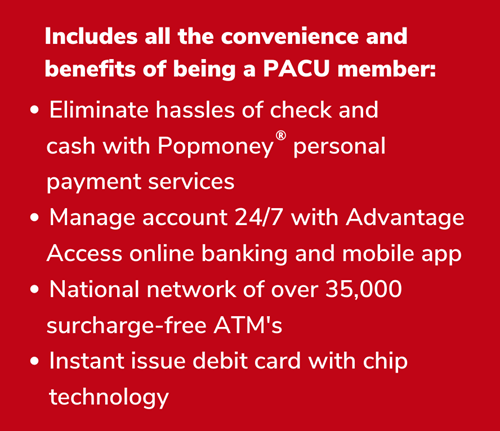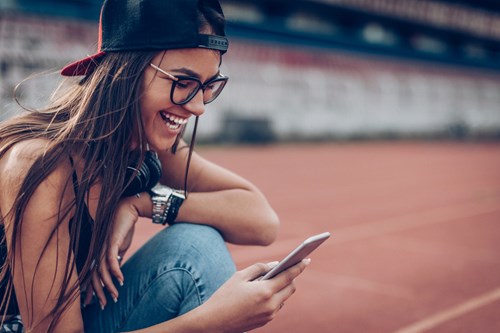 APPLY ONLINE or visit your local North Carolina branch to start enjoying all the benefits of More Checking!
Have questions about More Checking or other products and solutions? 
Popmoney® personal payment services offered at www.popmoney.com are provided by or through CheckFreePay Corporation (NMLS ID#908760), a licensed money transmitter, and/or its affiliate CheckFreePay Corporation of New York, which is licensed and regulated as a Money Transmitter by the New York State Department of Financial Services, each a wholly owned subsidiary of Fiserv, Inc.
*Registration/activation required
1Special Program Notes: The descriptions herein are summaries only and do no include all terms, conditions, and exclusions of the Benefits described.  Please refer to the actual Guide to benefit and/or insurance documents for complete details of coverage and exclusions.  Coverage is provided through the company named in the Guide to Benefit or on the certificate of insurance. 2Benefits are available to personal checking account owner(s), and their joint account owners subject to the terms and conditions for the applicable Benefits.  Some Benefits require authentication, registration and /or activation.  Benefits are not available to a "signer" on the account who is not an account owner or to businesses, clubs, trusts organizations and/or churches and their members, or schools and their employees/students. 3Credit file monitoring may take several days to begin following activation.  4Available online only.
*Registration/activation required.
Insurance Products are not insured by NCUA or any Federal Government Agency; not a deposit of or guarnteed by the credit union or any credit union affiliate.