Fatten Your Wallet With These Six Tax Write-Offs & Deductions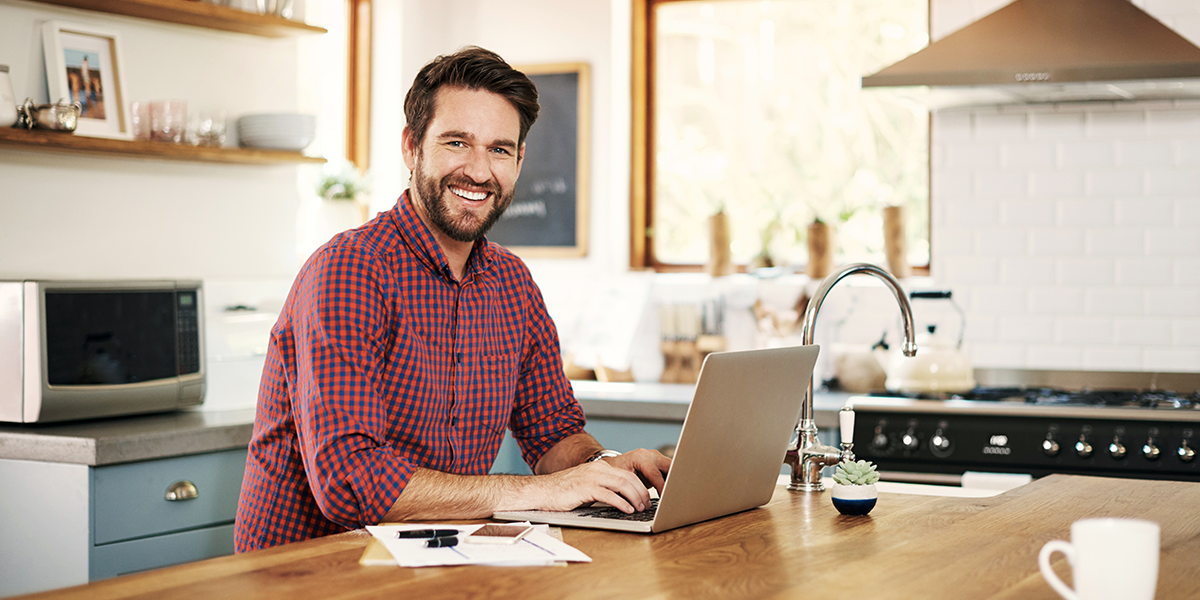 There's nothing fun about paying taxes, but the more you know, the more you can save. For many, tax season brings stress about filing on time and money that might be owed. When navigating the world of tax preparation, it can help to know common tax write-offs and deductions you can claim. Piedmont Advantage Credit Union helps you understand these six common tax deductions to keep more of your hard-earned cash.
1. Write Off Mortgage Interest
One of the financial benefits of being a homeowner is the ability to deduct mortgage interest. Under current tax law, homeowners can deduct the amount of interest paid over the course of the year on qualified mortgages for primary and secondary residences. Qualified mortgage interest includes interest and points paid on a loan secured by your main home or second home. The IRS provides additional details online regarding which qualifications.
2. Deduct Student Loan Interest
Student loan interest may also be deductible on your tax return. According to the IRS, student loan holders can deduct $2,500 or the amount of interest paid during the tax year, whichever is less. There are several nuances and stipulates, as with all tax deductions. An interactive tool from the IRS walks you through a series of prompts to determine whether you qualify for a tax deduction on student loan interest.
3. Claim a Charitable Contribution Deduction
If you are itemizing your tax return, you may be able to deduct money you donate to charity. The IRS provides an online search tool and survey to help you determine whether you contributed to a qualified organization. If you plan to deduct a charitable contribution, make sure you keep a written record of the amount donated, the recipient, and the date of the donation. Contributions of more than $250 require written acknowledgement from the recipient. More information is available through the IRS.
4. Deduct Medical Bills
You could receive a tax break if your total medical expenses during the tax year exceed 7.5% of your adjusted gross income. Filling out Form 1040, Schedule A will help you determine the amount you're able to deduct. Deductible expenses can include fees paid to certain medical providers, inpatient hospital and nursing home care, treatment programs for drug and alcohol addiction, diabetes and weight loss management programs, and more. Bear in mind, medical expenses can only be deducted if you're itemizing your deductions. For more information, visit the IRS's tax topic 502.
5. Deduct Unreimbursed Employee Expenses
New tax law limits the ability to deduct unreimbursed employee expenses, so be sure to do your research if you plan to pursue a write-off. Qualified groups include Armed Forces reservists, performing artists who meet certain criteria, government officials who are compensated fully or partly on a fee basis, and employees with disabilities who have impairment-related work expenses. Miscellaneous itemized deductions are no longer allowed as of 2019. For a list of items that can and cannot be deducted, visit the IRS website.
6. Write Off Teacher's Expenses
If you are a teacher footing the bill for classroom supplies, you may be able to deduct up to $250 if filing singly or $500 if filing jointly with a spouse who is also an eligible educator. In order to write off educator expenses, however, you must have been eligible for these deductions in 2018, before current tax law took effect. Deductible expenses for qualified educators include books, supplies, equipment, and other supplementary classroom materials. The IRS provides a full list of deductible items and requirements.
Use Your Tax Refund Wisely
While tax write-offs and deductions may seem complex, they can also help put money back in your pocket during tax season. If you're fortunate enough to receive a refund, consider applying a portion to any outstanding debt, or set some aside in your savings account or IRA. Piedmont Advantage Credit Union can help you understand the ins and outs of the new tax law and what it means for you. Contact us today or stop by one of our North Carolina branches.