Planning Your Retirement Budget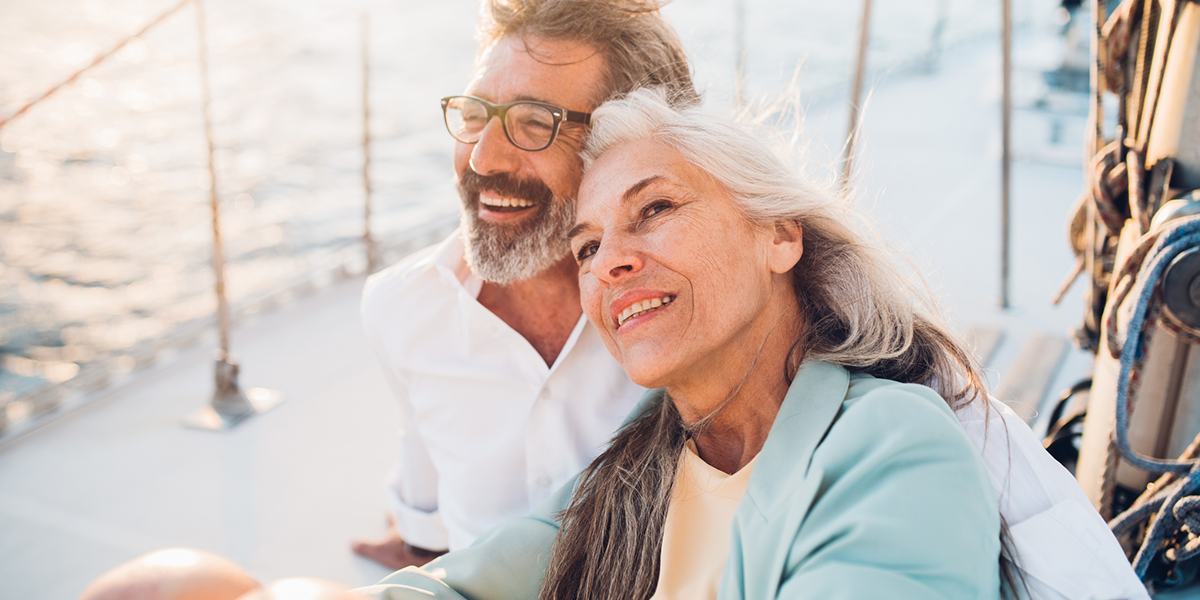 Although your retirement may seem like light years away, it's wise to create a retirement budget and work with a financial advisor to determine if you're on track. Why? Only two out of three workers feel confident about having enough money during retirement, with only 17% feeling very confident according to the 2019 Retirement Confidence Survey. They also found that today's workers feel behind in retirement savings and are planning on working longer to make up for it. To help you prepare for this important life milestone, here are our tips on how to create a retirement budget.
How Much Does It Cost to Retire in North Carolina?
There are several factors that will affect the amount you personally will need to retire, including the age you retire, your spending habits, and inflation.  Another major factor is where you live during retirement. For those looking to retire in North Carolina, you should budget at least $797,736 for retirement, with an average of $48,215.28 for annual living expenses. This information can be a good baseline to see if you are saving enough money in your 401k or IRA or other savings accounts.
Retirement Budget Example
To make sure you have enough money to retire in North Carolina, you'll want to create a retirement budget. The first step is to determine what money will be coming in during your retirement years. Financial advisors, like the one's at Piedmont Advantage Credit Union, recommend having more than one source of income during retirement. An average retirement budget may consist of the following categories:
Earned income: The Social Security Administration defines income as any cash that is received or given in-kind that pays for food and shelter, like wages from a part-time job.
Unearned income: This category consists of any payments you receive like Social Security, pensions or annuities, other benefits from the government like unemployment or disability, and any interest income from savings accounts, CDs or investments.
The next step in planning a retirement budget is to figure out what expenses you'll likely have during retirement. At Piedmont Advantage Credit Union, we recommend looking at your last 6 to 12 months' worth of account and credit card statements, as well as last year's tax returns. Having copies of your most recent pay stubs can be helpful for reference as well. Then, group your expenses by type. Here are typical retirement budget categories that you can use to create your retirement budget spreadsheet:
Housing: This should include your mortgage or rent, property taxes, insurance, utilities, any condo fees or other fees that may apply.
Food & Entertainment: Estimate your monthly grocery shopping bill, any restaurants you may frequent, and other fun things you may do for entertainment, which could include cable tv and/or internet, Netflix, Amazon Prime, memberships (gyms, online gathering places, warehouse clubs), and even vacations.
Personal Care: Add up what you will expect to spend on clothing and other personal care items.
Getting Around: In the transportation category, calculate your costs around your vehicle payments, auto insurance, gas, vehicle registration, or public transportation fares.
Healthcare: Factor in the possibility of healthcare costs changes, especially between ages 60-65, when you become eligible for Medicare. Add in more than you think in that category, and consider dental, eye care, and hearing. Give yourself an emergency bucket as well. Healthcare is the biggest factor that can make or break a budget because this is the largest expense category in retirement given the average retirement age.
Charity and Gifts: Most people feel compelled to give back to their communities when they are older. If tithing, donating to charity or gifting (spoiling the grandkids!) will be part of your life, add this into your budget now.
Emergency Savings: Things go wrong all the time. That's why you want to stash some extra savings away for a rainy day to fix broken appliances, cars or technology.
Having a budget for retirement will help you get a clear picture of the amount of money you'll need to live out your golden years and give you a better idea of what you should be saving today. Piedmont Advantage Credit Union has several ways to help you save for retirement, including choose from our different types of IRAs, CDs, and saving accounts. Use our Savings Calculator to see how far your nest egg will take you for a quick snapshot. You can also use the SSA's calculators to get an idea of your monthly Social Security benefits. To get a personalized retirement plan, please set up an appointment with a financial advisor.